IGP-MOTOR Aluminum Twinwall Handlebar Chinese Supplier
IGP-Motor Aluminum Twinwall Handlebar Chinese Supplier
Key words: Twinwall Handlebar Chinese Supplier, Aluminum Motorcycle Handlebar Chinese Supplier, IGP-Motor Twinwall Handlebar Chinese Supplier, IGP-Motor Aluminum Twinwall Handlebar Chinese Supplier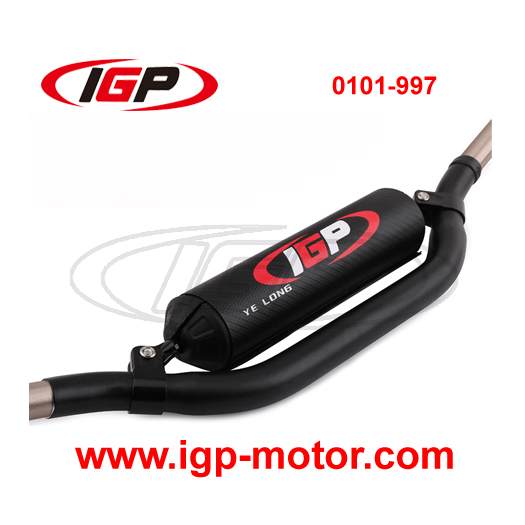 Aluminum Twinwall handlebar made by IGP-Motor, Chinese Supplier, utilize perfectly two aluminum tubes, double add of strength and safety, without any add of weight. As best choice of dirt bike handlebar for many Chinese and foreign dirt bike players, IGP-MOTOR twinwall handlebar is hot sale in China and aboard.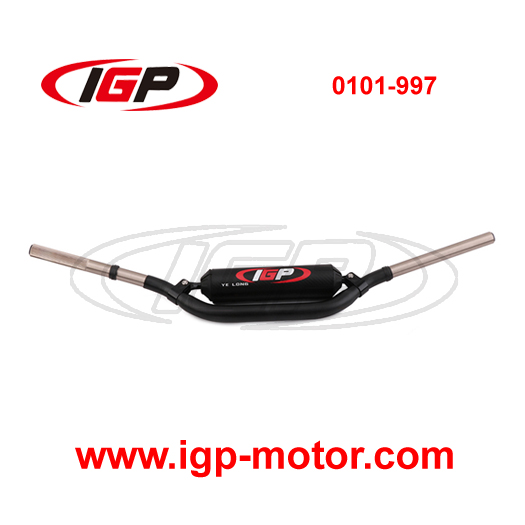 Aluminum Twinwall Handlebar made by IGP-Motor, Chinese Supplier, consists of 2 aluminum alloy tubes, one within the other. Two Tubes can be made of 6061 Aluminum or 7050 Aluminum, according to customers' requirements. It's super tough for mechanical damage, and well anodised to prevent corrosion. It's hard anodised to resist wear from twist grip and controls.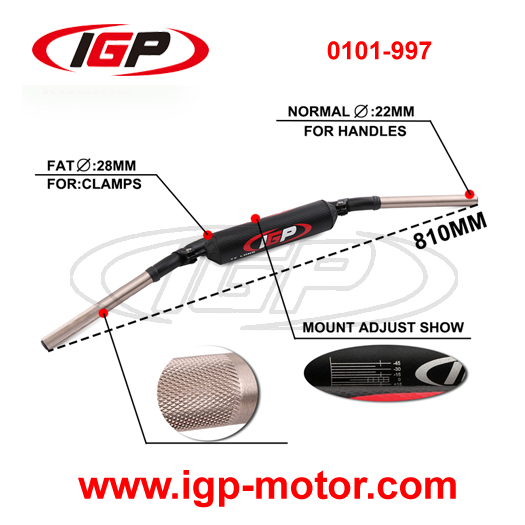 In China, IGP-Motor Twinwall handlebars are applied by more and more dirt bike players. One dirt bike player sent us feedback on the aluminum twinwall handlebar: One time, he fell from the height of around 10m to the ground when riding his dirt bike, the frame already got out of shape, but the twinwall handlebar was still fine, and its look is still very good even 1 year past. Dirt bike players in China like it of strong strength, reliable, and extreme safty, and price-efficiency.

IGP-Motor logo: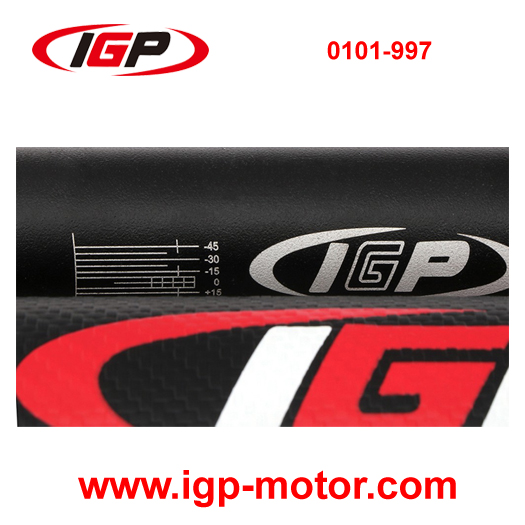 High quality aluminum twinwall handlebar is extraodinary and exquisite at each detail: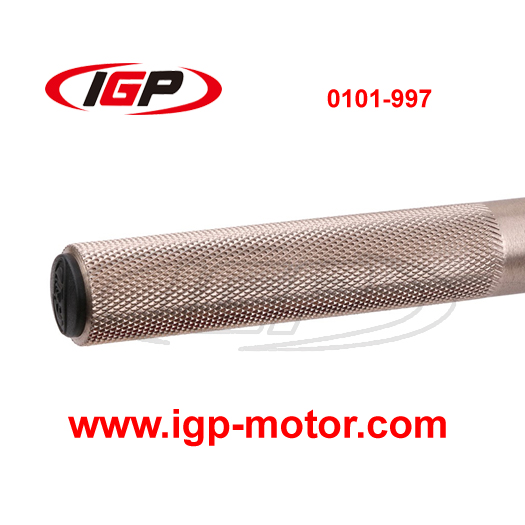 About IGP-MOTOR
Founded in 2011, located in Jiangmen, Guangdong Province, IGP-Motor is a professional Chinese manufacturer of CNC aluminum motorcycle spare parts . With the strong R&D strength, advanced equipments, professional technical Engineers, serious quality control, we have quickly become one of the foremost leaders in the motorcycle parts industry. Now we're supplying parts to motorcycle factories: Wangye, Daye, Tianyi, Qingqi, Zongshen, Shenke, etc. And Zongshen applies our parts in Piaggio, Aprilia motorcycles.

Once you feel interested in any motorcycle performance spare parts, please let us know.

As a professional factory, we have our own R&D team , our engineers have been in motorcycles industry for 15 or even more years, we are confident to help you with new products. No matter what special requirements you have, we have confidence and strength to satisy your needs. In recent months, we have developed cafer racer style turn signal, Suzuki touring motorcycle engine guard, etc.

Our products range: aluminum handle bar, brake lever, clutch lever, handle bar clamp, handle bar balance bar, kick starter, engine decoration cover, footrest, etc. Our main market: Europe, North and South America, Southeast Asia, etc.

Now we can supply various performance motorcycle parts, and still continually developing new products. Once you can't find the parts you want, please feel free to contact us.



Address: Yanjiang, Daze, Xinhui,Jiangmen,Guangdong Province,China.
Website:www.igp-motor.com
Email: info@igp-motor.com
Contact Person: Ms Tan
Tel:0086-13534720275
Wechat:360550113
Whatsapp:0086-13534720275
Skype: info@igp-motor.com